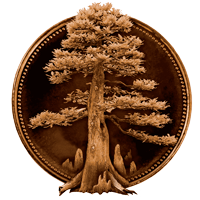 Outdoor Paradise Lodging
in Downtown Memphis
Discover the great outdoors and a nature-lovers paradise in downtown Memphis, Tennessee. Located inside the Bass Pro Shops Pyramid with views of the Mississippi River, Big Cypress Lodge provides the ultimate outdoor adventure destination. Complete with over 100 unique accommodations, experiential dining options, spectacular shopping, Big Cypress Lodge is where your next family adventure begins.
The Lookout at the Pyramid
OPEN NOW!
Thursday - Saturday | 11:00 AM - 9:00 PM Sunday | 11:00 AM - 7:00 PM
After taking a ride up the country's tallest free-standing elevator, enjoy the views of Memphis, Tennessee with a specialty drink and delicious meal at The Lookout.. Learn more ›
Experience Our Full Family of World-Class Brands and Attractions