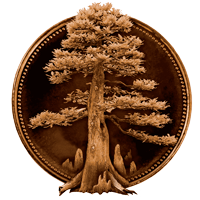 Experiential Dining in Memphis
Experience some of the most unique dining in Memphis, Tennessee at Big Cypress Lodge. From an evening of views at The Lookout at the Pyramid to an underwater dining experience at The Fishbowl, Big Cypress provides an entertaining atmosphere and fine cuisine.
The restaurant at the top of the pyramid has incredible views and the food is delicious! Go up there around sunset, it's quite spectacular over the Mississippi River."
- Brian G.