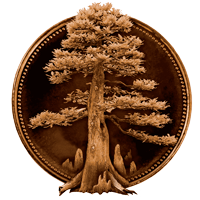 Things To Do at Big Cypress
Whether you're looking for relaxation or non-stop action, you're sure to discover adventure at Big Cypress Lodge. Inspired by nature, the activities and attractions at Big Cypress create the perfect space for families to connect and experience the great outdoors.
Activities at Big Cypress Lodge
Events at Big Cypress Lodge
---
Check out our latest events and happenings during your stay at Big Cypress Lodge, including the opportunity to purchase box suite tickets to events at FedEx Forum.
We look forward to having you at Big Cypress Lodge! We're happy to provide a variety of amenities and activities for the whole family. Included with your stay is access to the 24-hour fitness center, complimentary Sky High Ride tickets, complimentary shuttle service, complimentary wifi, 24-hour access to the business center and access to valet parking.
A.M.A.Z.I.N.G. This place is so cool. The views inside the pyramid are awesome..."
- RYAN H.